International Freight Forwarder
Warehouses - Container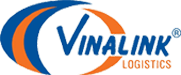 VINALINK
officially started its operations on September 01, 1999 and was listed on Ho Chi Minh Security Exchange (HOSE) in August 2009.   
Inheriting 25 years' experience of Vinatrans, the leading freight forwarding and logistics company in Vietnam upon Vinalink's establishment, which is the important background for Vinalink to quickly promote the advantages of doing business in a proactive and dynamic model. Our team of young, dedicated and experienced employees contributed continuous development and high growth to Vinalink every year in both scale and scope of activities, as well as the quality of service. The charter capital was increased from 8 billion VND since establishment to 90 billion VND in 2007, in which more than 50% of the increased capital was from accumulated profits.  
VINALINK is headquartered in Ho Chi Minh City with branches and representative offices in Ha Noi, Hai Phong, Binh Duong, Moc Bai, Hoa Lu, Da Nang, Quy Nhon, etc. We own over 2,500 m
2
of office building, 16,000 m
2
of warehouses and open yards, joint-used more than 20,000 m
2
for container depot and over 40 prime movers (tractor units), trucks and pick-up vans, loading and unloading equipments and devices.  
Mission and Business Motto
In a more developing, professional, competing and integrating fastly with regional and international market of freight forwarding &amp logistics , Vinalink operations are organized and implemented on the background of connecting benefits among our resources, customers and partners to achieve the target and bring success to all involved parties. Our mission is :  
We link - We succeed
Being the leading freight forwarding &amp logistics company, we are always together with our customers, focusing on continuous enhancement of diversified professional services, providing professional and dedicated customer service,  controlling costs in a reasonable and effective manner. Our Business Motto is :  
Professionalism – Dedication – Reliability – Effectiveness